Fans of Celtic have been reacting to a post on Twitter, in which talkSPORT pundit David Tanner questioned the legitimacy of Celtic fans' 'narrative' against Hoops manager, Neil Lennon.
In his tweet, Tanner claimed a 'curious' element on Hoops Twitter of late has been a 'disloyal element' of the Parkhead fanbase 'unfairly' and 'cruelly' attributing every issue they have to their '"everything is Neil Lennon's fault"-narrative', before questioning how Celtic fans could 'process' Ryan Christie and Odsonne Edouard allegedly 'finding form' while still managing to blame the manager.
In response, lots of Celtic fans flocked to have their say on the matter, with some calling Tanner out for – in their opinion – talking nonsense, while others argued that Christie and Edouard have not found form, but rather have performed admirably in isolated fixtures.
Do you think Tanner has a point?
Yes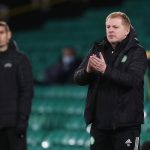 No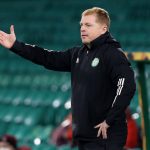 So, what exactly did these Celtic fans have to say in reaction to David Tanner's tweet?
"Both those players are certainly NOT in form by any means. The occasional flash of brilliance is what they are showing…"
"Ryan Christie finding form??? Edouard now realising the transfer window closed if he wants the big move he needs to perform."
"That's quite a ludicrous tweet given all the evidence."
"Omg Christie isn't a striker getting played in a strikers role yet there are 3 strikers on the bench."
"What a load of nonsense that is, honestly."
"Griffiths scored 40 goals in Deila's 2nd season, which was a poor season given the context of a one-horse race. A quality player can still do well, irrespective of their manager's incompetence. The pity narrative around Neil Lennon, largely spun by media sycophants, is pathetic."
"This man is employed as a football presenter/pundit and knows absolutely heehaw about the subject."
All in all, it would appear that these Celtic fans wholeheartedly disagree with Tanner's opinion regarding their so-called anti-Lennon narrative and, considering the fact that the Bhoys currently trail their Old Firm rivals, Rangers, by 18 points in the Scottish Premiership table, it is not hard to understand why fans may take issue with the 49-year-old's management of their team so far this season.