Many Celtic fans have been discussing the club's links with a move for Fergal Harkin.
The Scottish Sun have recently reported about Celtic's chase of a director of football. The report states that Manchester City transfer guru Fergal Harkin is being eyed by Celtic as their new director of football.
The report states that Harkin has been an important part of Man City's transfers network and he has played a role in loaning players out and building a global market for the Citizens.
Do you want more changes at the boardroom level?
Yes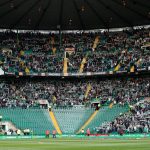 No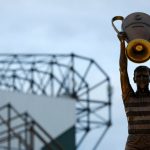 The report ends by saying that the Irishman looks 'set' for a move to the north of the border. This news was relayed on Twitter by Everything Celtic. Many Hoops supporters made their views clear about Harkin.
What did Celtic fans make these links with Harkin?
"Would be a great addition at Celtic. Has done everything to do with young players located throughout Europe for City. Also a very close friend of Peter Lawell too."
Credit: @Kaiserclem
"Would be a fantastic appointment. Just can't believe anything I read any more about our club. Social media reveals have devastated me."
Credit: @AllDoTheHuddle
"Sounds a very intriguing prospect."
Credit: @CMcDBhoy
"Heard this a few weeks ago , would be a good move by Celtic."
Credit: @keeno64
"Please"
Credit: @mikeyreilly10
Dominic McKay is now set to take over from Peter Lawwell, who is set to retire from his post as the club's CEO at the end of the campaign. It has been stated that McKay had previously pushed for an increase investment into the squads of Scotland's professional teams and this might point towards how he aims to reach higher standards.
The report about Harkin states that while McKay is certainly coming in, there will be a senior figure coming in to a prominent role at Parkhead. Some other Celtic fans also discussed their club's links with a move for Harkin.
"A bit of forward thinking, and not before time."
Credit: @johntierney67
"Sounds promising if true"
Credit: @markybhoy1971