A number of Celtic fans have reacted to Moussa Dembele's admission that the Bhoys are a 'the greatest club in the world' in a recent interview. 
Dembele spent two years with the Scottish giants, and scored 51 goals in 94 appearances in his time with the club, before departing in favour of a move to French side Lyon in 2018.
Speaking in an interview, Dembele spoke out on his time with Celtic, and admitted that they helped him grow as a player, before revealing that he regularly follows their results.
"It's a big club. Once you step in, you realise that it's more than just a club. It means a lot. They helped me grow as a player, and as a man. They make me see different things from what I've seen before. It was a really, really good experience and I couldn't change it for nothing.
"I'm a fan now and I follow every game. It was two fantastic years, and I never got the chance to speak about it, but I had a fantastic time there and it is the greatest club in the world."
Plenty of Celtic supporters took to social media to react to Dembele's recent comments, and it's safe to say they were pleased to hear from the former Bhoys forward.
Who has been the better Celtic striker?
Edouard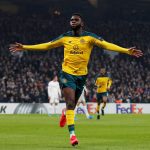 Dembele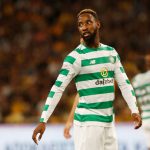 Take a look at the best of the reaction from Twitter below…
"Moussa's up there as one of my favourite players and thats saying something. He gave the fans so much in a short space of time. Class."
"A true Celtic man. He will be back one day."
"Wouldn't it be great if these big Celtic fan's would come back and play for us, we would have some team."
"At least he came played scored, what about those who could have but didn't."
"I miss him more than I miss KT."
"I love this guy too much."
"What a guy."
"Big mans still the king."