Plenty of Celtic supporters have reacted to Neil Lennon's pre-match comments ahead of their clash against Motherwell at Celtic Park. 
Celtic recently picked up a 4-0 win over Kilmarnock in their most recent match, which proved to be the ideal response to a 2-1 defeat at home to St Mirren just a few days previous to that win.
The Bhoys are currently sat second in the Scottish Premiership, and but are 23 points adrift of rivals Rangers after 25 matches in this year's league campaign.
What is your stance on Neil Lennon?
Lenny IN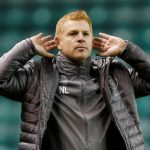 Lenny OUT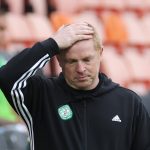 Speaking in a pre-match press conference ahead of their match against Motherwell, Neil Lennon issued his thoughts heading into the game at Celtic Park on Saturday, and was clearly in a confident mood about his side building on their recent win over Kilmarnock.
He said:
"It was a far better performance – presence on the pitch, body language and work rate. I was very pleased with the comprehensive win away from home and we'll look to take that attitude and demeanour into the game tomorrow."
A number of Celtic supporters were quick to respond to Lennon's comments from the press-conference ahead of their game against Motherwell this weekend.
Take a look at the best of the reaction from Twitter below…
"We're not looking forward for him to be on the touchline but will the club listen?"
"Lennon will always be a legend at this club, those who are at the top should be in the firing line. Why won't they just pay him off? It's actually embarrassing."
"Looking forward to him being booted out the door."
"Get out of this club. It's been an absolute disaster, especially European capitulation!"
"I look forward to him getting relieved of his position."
"Spoiled any enjoyment this season unbelievable he finds himself still in the job."
"Time to go. Absolutely disgraceful that the Club has not updated the supporters as promised."
"Glad somebody's looking forward to it."
"Can't bring myself to listen to any more of the mans drivelling."
With the Bhoys a whopping 23 points behind their arch-rivals and league leaders, Rangers, it's no wonder that many at Parkhead are fuming with the man in control.
Another disappointing result to 'Well today and things could go from bad to worse in the Scottish capital.