A number of Celtic supporters have reacted to Neil Lennon's recent comments ahead of their upcoming match against Ross County. 
The Bhoys will be looking to make it six consecutive wins when they return to action on Sunday, after beating Aberdeen 1-0 in their most recent match.
They're currently sat second in the Scottish Premiership, and are 15 points adrift of league-leaders Rangers after 29 matches in this year's league campaign.
Will Lennon be in charge for the 2021/22 season?
Yes, 100%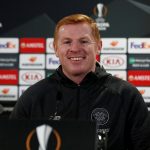 Seems likely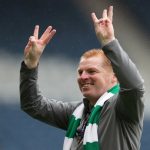 I doubt it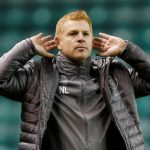 Not a chance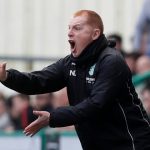 Speaking to the club's official website, Lennon issued his thoughts ahead of the game against Ross County, and insisted that his team will head into it with confidence.
"We've played pretty well recently. We came off it a little bit in the second half against Aberdeen in terms of our quality and intensity to play. Over the last month or so things have been looking a little bit better.
"It's important we go up to Ross County, keep the confidence going and keep the level of performance very high. All we're thinking about at the minute is taking it one game at a time."
Plenty of Celtic supporters took to social media to react to Lennon's thoughts heading into the game on Sunday, and it's safe to say that a number of them were still frustrated with the club's decision to keep the 49-year-old as their manager this term.
Take a look at the best of the reaction from Twitter below…
"Keep the performances going! They have been garbage."
"See where it takes us? Hopefully back to 26th August and you get sacked after the Ferencváros game."
"I don't know why you put Neil or us through this, the damage is becoming irreparable."
"Obviously not been watching the same games as me."
"Takes us? Backwards. Step aside Lennon."
"Please just go now!"
"Hopefully it takes you out of our club."
"Will someone PLEASE stop NL making a total fool of the Club. His nonsense about SG bias against our Club is really, really embarrassing. Dubai was 100% WRONG. Forget all the deflections, it was WRONG. Will someone PLEASE stop NL talking nonsense."
"charlatan, just go"
"Most delusional manager I have ever seen"
"Just give us a break until this clown & all his back room staff are gone"
"Please leave."