The Athletic's Tim Spiers thinks that Morgan Gibbs-White's career is being stunted by the lack of minutes he's getting recently.
The midfielder had started out this season pretty well after he had been loaned out to Championship side Swansea City, starting their first four games and managing to contribute a goal and an assist before suffering a foot injury.
He then found himself recalled by Nuno Espirito Santo to compete directly with the first-team, but that hasn't been easy for him so far, playing less than 100 minutes since his return. And it's that lack of playing time that has left Spiers a little concerned.
Speaking on the latest Molineux View podcast (48:09), Spiers thinks that the talent is there, but when you compare his playing time to other players around his age, then it is slightly concerning to see him back on the bench:
"He's got great technique; the talent is there. And you speak to people at Wolves' Academy over the past kind of 10 years. He's the best they've produced. But when you look, he's turned 21 now, you look at what Neto is doing at 20. You look at what Neves had done by that age.
"You know, if he's going to join Wolves on this top-level Premier League adventure, it's gotta happen pretty quickly. You know, you look at their opponents on Sunday, Leicester, Madison's 24, Barnes is 23. If he's going to be at their level, it's got to come over the next two years. And that's got to come with playing regularly."
Do you believe that a loan move to a Championship club would be a good move for Morgan Gibbs-White?
Yes, would suit his development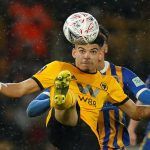 No, that would be a bad move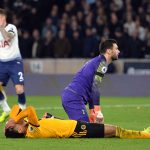 TIF Thoughts on Tim Spiers' views about Morgan Gibbs-White's playing time
Spiers' words, especially when put in the context of other players certainly does come across as something of a damning indictment on how Wolves have handled this. You can clearly tell they have plans for him in the future, with the 2018/19 season giving him plenty of experience even if it was off the bench.
But to bring him back and not use him in the same way just seems counter-intuitive to his development when he's now just sat to rot on the bench. Even if playing in the Championship is lower standard than the Premier League, at least he'd be getting regular minutes there rather than the odd cameo in the Premier League.
And with the transfer window now closed, they're stuck with this decision for the next few months, but the implications of it could rumble on for the next few years.