The Athletic's Tim Spiers has provided an update on the injury situation surrounding a number of Wolves players.
They have been a major problem for Nuno Espirito Santo's side in recent weeks, with the left side of the team being a particular cause for concern.
However, speaking on the latest Molineux View podcast (48:09), Spiers claims that things are slowly getting back to normal, with one player in particular on the verge of being back in contention to play:
"These players aren't injury prone in any way, and it's an issue and this won't be the last injury they have this season, judging on the record. You know, it's a better situation than it was a few weeks ago, for sure. Marçal is very close to being back I gather. Johnny's back, Saiss was back on the bench at the weekend. So if Marçal does come back in the next kind of couple of games, or so.
"They're down to three players out, and I think they're at seven a few weeks ago. So it is easing. But like I said, the way they're going, they're gonna get more injuries as the season goes on."
Would you mind if Marcal didn't play for Wolves again this season?
No, he's not that good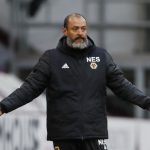 Yes, he's a solid player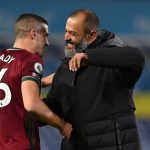 TIF Thoughts on Tim Spiers' comments about Wolves' injury situation
Spiers' news should come as a bit of relief for Wolves fans, because now things are slowly looking back to some level of normal. With the number of injuries that Wolves have had to put up with in recent months, resulting in constant changes to the side.
And the news of Marçal is arguably one of the more important bits to come out of it. He was just in the process of holding down that left-back role before going down with his groin injury.
And whilst not the best player on the Wolves side by any stretch statistically, at this point given how things have gone with the rest of the team, just having someone regularly to call upon rather than looking for other makeshift options within the team has to be taken as a positive.