Tim Spiers has dismissed any talk of Wolves boss Nuno Espirito Santo possibly being sacked by the club is 'ludicrous'.
This has certainly been one of the tougher seasons for Wolves, having to deal with the injury to main forward Raul Jimenez back in November, Nuno's men are currently on course to finish way below where they have in their previous two Premier League campaigns.
Indeed former Wolves player David Edwards has said (as per BBC's Football Daily podcast) that it's only right for him to be under pressure following the drop-off that they've suffered.
Speaking on the latest edition of The Molineux View podcast, Spiers thinks that there is no way that the Portuguese head coach should be under threat of being sacked, and that the only way he's likely to leave is under his own accord.
He said: "I think you can explain a lot of the problems this season and we've gone through them at length – no pre-season, injuries, the pandemic, everything. You feel they've made mistakes in recruitment and changed the formation too soon perhaps, but he's got an awful lot credit in the bank and I think any talk of him not being good enough for Wolves is ludicrous.
"Really I think I think if you're gonna predict how he leaves Wolves, it'd be him leaving for another club, I still think that – or resigning. It certainly won't be Wolves sacking him, he's the best thing that's happened to Wolves in decades."
Are you still 100% behind Nuno Espirito Santo as Wolves' manager?
No, I'm having doubts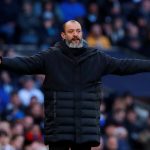 Yes, he's the one for us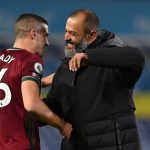 TIF Thoughts on Tim Spiers' comments about Nuno Espirito Santo's future…
Spiers is certainly right that Nuno, after the incredible journey that he's taken them on, as things stand has earned the right to dictate his future. There was a report last month from The Sun for instance that suggested he could have moved to Arsenal, which would be a step up and arguably one that he would have warranted after the work he has done at Molineux.
Whilst this season might be a bit of a blip, so long as it remains that, then surely there should be no pressure from the board regarding his future. If they continue to drop down further next season perhaps, then that's a different discussion.
But right now though, his job should arguably be seen as one of the safest in the Premier League.