Former Crystal Palace owner Simon Jordan has piled on the praise for West Ham United boss following his turnaround at the club.
The Scotsman has taken West Ham to the verge of European football, but even if they don't make it, the fact that they are on course to smash some people's expectations shows just what a great job he has managed to do since he took over the reins once again back in 2019.
And as heard on the TalkSPORT Daily Podcast, Jordan revealed how he wants the club to reach Europe, because it would be a great way for Moyes to prove the doubters wrong for all the criticism he received when he was reappointed to the role.
He said: "I hope they do [reach Europe], not because I'm a great supporter of David Gold or David Sullivan, but I'm a great supporter of David Moyes. I think the West Ham fans didn't know what they had first time around.
"There was a lot of vitriol about Moyes coming in uninspired, going back to the old merry-go-round. But he brought him back the second time, I think the same narrative was being peddled out by certain sections of the West Ham fans."
Do you believe the current West Ham squad is capable of earning European football for next season?
No, we're not good enough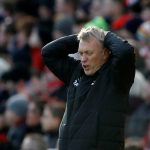 Yes, we're good enough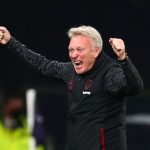 TIF Thoughts on Simon Jordan's comments about David Moyes at West Ham United…
As we have discussed on This Is Futbol, there are a couple of other factors that have contributed to how West Ham United have done this season, but a lot of credit should go to Moyes for the way that he has managed to handle what has been a truly chaotic and weird season.
But Jordan is right to cheer for Moyes in this situation, as it would go a long way to changing the narrative around Moyes who hasn't quite been the same ever since he was let go from Manchester United.
Indeed if he manages to take this West Ham team into Europe, then it could possibly go down as one of, if not the, greatest achievements of his managerial career, perhaps more so than when he took Everton to the Champions League qualifiers back in 2004/05.