Lee Dixon believes that the next few games will be pivotal for West Ham United if they are to stand any chance of finishing in a Champions League spot.
David Moyes' men have already somewhat defied some expectations by their place in the table right now as they find themselves 5th in the table and on the cusp of European football for the first time since the 2016/17 season. Although, they have a rather nasty schedule coming up with plenty of teams in and around them to face, meaning plenty of 'six-pointers' over the coming weeks.
And as heard on the BBC 5 Live Football Daily Podcast, when asked whether or not they are a contender for a Champions League place, Dixon felt that these games would pretty much define their season.
He said: "Well, you would say just by the fact it's West Ham United, you'd go 'no'. But when you look at the amount of points they're accumulating, you'd say they have to be talked about, absolutely. The next six games for them are absolutely pivotal in how their season pans out.
"I think they've got Tottenham, Man City, they've got Leeds, they've got Man United, they've got Arsenal, they've got Wolves in the next six games. If they come out of those six games around 4th, 5th position, then you'd absolutely stand up and go 'wow'."
Will West Ham United finish in a European spot?
Yes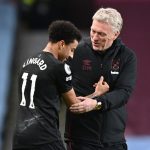 No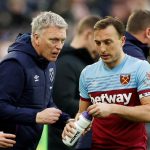 TIF Thoughts on Lee Dixon's comments about West Ham United and their Champions League chances…
Dixon is right to say that their season will pretty much be decided in these next few weeks, as they act as a real test for West Ham United stand as a club and how far they have truly come under Moyes.
If they don't, then it's still fair to say that this has been a pretty successful season for them, even if it doesn't end in European football considering they finished just five points above the drop last term. So as long as they put up a fight and don't lose every game three or four-nil, that's all you can really ask for.