ExWHUemployee has offered up his verdict on a recent report that West Ham United could be about to be sold.
Football Insider has claimed that the club's owners have held talks with potential investors about selling the club, but that none of the offers have managed to meet the supposed £600m valuation that David Sullivan sees them at.
Relations between the fans and the board haven't exactly been the best in recent years, so this news might come with some level of intrigue to some of them, assuming they still want them out after the progress that the club have made under David Moyes this season.
But speaking on The West Ham Way podcast, ExWHUemployee claimed that the information he had would indicate that the valuation was true, and as a result he doesn't see the club being in any position to change hands any time in the immediate future.
He said: "I've been asked a lot about whether that's [Sullivan's asking price] true or not.
"I would say it probably is true, because as I said, that was the figure I was given. But I don't think there are any parties that are prepared to pay that much for West Ham. I mean, he's possibly overvaluing us, particularly as we don't actually own the stadium.
"And so I can't see anyone coming up with that unless there's somebody that wants to desperately get into football in the Premier League. I can't see that happening at the moment, I think they'll be at least until 2023."
Do you believe there is any truth in the West Ham takeover reports?
No, I think they're lies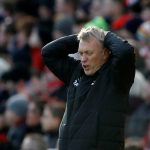 Yes, I think they're true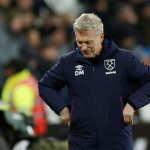 TIF Thoughts on ExWHUemployee's comments about a possible takeover at the club
ExWHUemployee's comments come at a rather intriguing time when it comes to West Ham United and where they are as a club. Given how close they are to European football right now, the next couple of months could go a long way to mapping out the long-term future of the Hammers, and with it their value to any potential investor.
So whilst they might be 'overvalued' right now, give it a while and who knows, that £600m asking price might not seem like such a ridiculous price to ask for after all.