Football journalist David Ornstein has been sharing some details on West Ham United player's contract bonuses in regards to which position in the Premier League table they finish the season in. 
This comes after Ornstein recently co-hosted the latest episode of The Athletic's Ornstein & Chapman Podcast where he spoke about a number of topics concerning the Premier League and its clubs.
On the subject of West Ham player's contract bonuses based on their final league position this season, Ornstein had this to say on the matter. (32.54)
He said: "West Ham's collective bonuses start from a ninth-place finish, they do not get anything as a collective group between 10th and 20th, but from ninth, it kicks in and then it ratchets up per position and obviously they then get into European territory.
"But there's an enormous leap if they were to qualify for the Champions League, finish in the top four, of a figure to share between them of approaching £10 million.
"So, it's not a bespoke Champions League bonus, it's just there's a massive climb in their bonus scheme if they were to get there and that might be an added sweetener incentive for them, maintaining the position that they're in now which is fourth."
West Ham's latest league game saw them beat Jose Mourinho's Tottenham Hotspur side 2-1 thanks to goals from Michail Antonio and Jesse Lingard.
TIF Thoughts on David Ornstein's comments on the West Ham player's contract bonuses…
Given how David Moyes' side are currently fourth in the league table as Ornstein mentioned in the podcast, it seems likely that they will finish in the top half of the table.
Do you think West Ham will finish in the top four this season?
Yes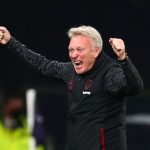 No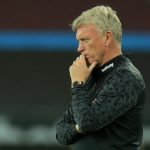 As for their Champions League contract bonuses, this would certainly, in our view, give the players an extra incentive to finish in the top four, as well as the possibility of playing in the Champions League against the best clubs in Europe.