Many Tottenham Hotspur fans have flocked to a tweet that was recently posted by the club's official Twitter account which shared footage of a post-match interview with Spurs boss Jose Mourinho following the Lilywhites' 1-0 Premier League loss to Brighton and Hove Albion at the weekend.
In this post-match interview, Mourinho acknowledged that his side "didn't start well" versus Brighton but he went on to indicate that despite ultimately coming away from this fixture with a 1-0 defeat, he was satisfied with how his team played in the second half.
So, how have these Tottenham Hotspur fans reacted to this footage?
Many of the Spurs supporters who have been responding to this post have been firing criticism at Mourinho over his comments, with some fans of the north London club declaring that Tottenham's loss on Sunday was his fault.
"Time to go dude"
"Speechless!!! I actually don't know what these guys are doing in training."
"Quickly turning things into a shambles José"
"Excuses, excuses…. man used to be talented. Not any more"
"Started sad cos you set them up to fail shocking"
"So bad. Another 3 points just thrown away. Incredibly disappointing."
Was Sunday's result Mourinho's fault?
YES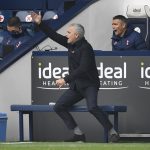 NO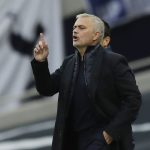 "Cut it out Jose. That was one of the worst performances we have had in many years….on your watch! Shambles"
"What match was he watching? Easily one of the worst performances of his tenure at the club. We are doomed."
"Lost for words….."
"If he thinks we were dominating the 2nd half then there is great cause for concern"
All in all, it's clear that many Tottenham fans are fuming with Mourinho and some seem to think that the four-time 'World's Best Club Coach' award winner is not as good as he once was.