TalkSPORT pundit Simon Jordan has ripped into Gareth Bale for his performances – or lack thereof – at Tottenham Hotspur this season.
Despite there being plenty of excitement around his return to the club back in September, he hasn't managed to put up impressive numbers, only scoring four goals since his return. Some of that comes down to a lack of playing time due to injury problems and just not being selected by Jose Mourinho, but even that isn't seen as enough for some people.
As heard on the TalkSPORT Daily podcast, the former Crystal Palace chairman said that the player himself needed to be looked at and shoulder some of the responsibility for not being the player people thought he was.
He said: "I think Gareth Bale and what's happening with him at Tottenham is scandalous. We've listened to, for two years, this outrageous, unfair treatment of him at Real Madrid and how he has won the Champions League for Real Madrid.
"He's a country mile off. And I don't want to make everything about money, but there has to be a point where people are paid what they're worth, and ultimately they're worth what they're paid. This player will be had up under the Trade Descriptions Act. You know, he's not fit for purpose, and you look at it and say he should be able to slot into this side to be able to provide solutions – and he is a mile off. It's not good enough and it should be called out."
Is Bale's career all but over?
Yes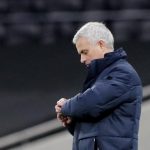 No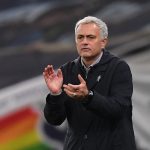 TIF Thoughts on Simon Jordan's comments about Gareth Bale…
Everything that Jordan says has to be put in some context. For instance, right at the start of this process, Mourinho let people know that this wasn't going to be same Bale that fans had been used to during the latter days of his last spell at Spurs, with fitness and injuries being a key part of that.
Whilst some blame can arguably be attributed to the Welshman for not making the best of his limited opportunities so far – for instance, in failing to even get a shot away during their recent loss to Brighton – the fact he hasn't been allowed a consistent run of games in order to get back up to speed has to be a factor in all this.
Has Bale's return been badly handled? Yes. Could Bale be playing better? Yes. So there is blame to be passed around on both sides, but the majority of it should fall at the people in charge, rather than the player himself.