TalkSPORT pundit Simon Jordan doesn't think that any club in the world is in a position to buy Tottenham Hotspur forward Harry Kane.
The England captain returned from injury on Sunday to give Jose Mourinho's men a much-needed boost in their win against West Bromwich Albion after a bit of a dip in terms of results without him in the squad, proving just how valuable he is to their side, as he has proven ever since he broke into the side.
And as heard on the talkSPORT Daily Podcast (8:26), the former Crystal Palace chairman thinks that what Tottenham want for him given his value to the side is going to price everybody out of the market. But he also threw one other factor into the equation, and that's the man in charge:
"Tottenham would want, whether it's right or wrong, and whether we can just pick the bones out of this is £150m quid for him. Who right now is going to pay that? Madrid aren't going to pay it, Barcelona aren't going to pay. Who's going to pay this dough?
"I just feel that Mourinho has an innate ability to keep players enfranchised that he likes, and he likes Harry Kane."
Are Spurs too reliant on Harry Kane?
Yes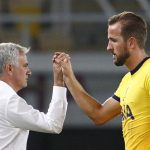 No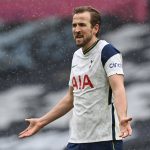 TIF Thoughts on Simon Jordan's comments about Harry Kane
Jordan raises two very important points when it comes to Kane's future in North London.
Those goals that he scored just added extra value to what is more than likely an already astronomical fee, because the club are not going anywhere if he is not in the line-up, so if he has to go, then it's going to cost whoever wants him a fortune so that Spurs can get a decent replacement for him.
But as the recent Dele Alli saga showed, even if someone does want a player and are willing to pay well enough to take him, it takes more than that to convince the board to sanction a move.
The Mourinho factor as well can't be ignored, as his days at Chelsea showed with that spine of Peter Cech, John Terry, Frank Lampard and Didier Drogba showed, when Mourinho has the players that he trusts and relies on, they are there to stay. And there's no doubt that someone like Kane will be crucial to Tottenham in the same way that forward Drogba was to his Chelsea sides.