Speaking recently on the Last Word On Spurs podcast, Richard Cracknell claimed that Jose Mourinho is finished at Tottenham Hotspur.
After enjoying a fine start to their 2020/21 Premier League campaign, losing just one of their opening 12 league fixtures of the season, over Tottenham's last eight fixtures the club have managed just two wins, losing four and drawing twice.
The club's latest defeat came on Sunday, a 1-0 loss to relegation-threatened Brighton & Hove Albion, a game in which Mourinho's side managed just four shots on target, as well as having very little attacking momentum throughout the 90 minutes.
Tottenham's lack of attacking threat was something that Cracknell, speaking on a recent episode of the Last Word On Spurs podcast, attributed to Jose Mourinho, whom he claimed is an incompatible manager for Spurs.
He said: "They're not playing for him. If they are, then it certainly doesn't look like it. From my point of view, no one can confirm or deny it, they look like they are just not playing for him, they've had enough, the toxicity has just ripped apart that dressing room.
"The way he's treated certain players, the way he's asking players to play – it looks like they're not buying into him. I'm sorry, he's finished. For me, he's finished. I don't want him to be, but he is. Sometimes things just are. He's finished. It's done. It's over.
"I know he said that he's had this change of attitude and philosophy – he hasn't. Jose Mourinho's DNA does not match Spurs', they are incompatible. The whole DNA of Spurs is the complete 180 opposite of Jose Mourinho. It just looks like it was always doomed to failure because he's not changed and we're certainly not for changing. It's not going to get better, this is done. It's finished."
Should Tottenham sack Mourinho?
Yes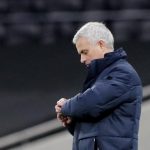 No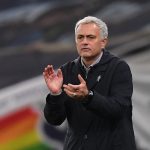 TIF Thoughts on Richard Cracknell's comments regarding Jose Mourinho…
While Cracknell is obviously displeased with the way things have gone for Tottenham under Mourinho so far this season, in our opinion, there are a number of factors as to why a change in management at the Tottenham Hotspur Stadium would appear to be unlikely at this stage.
Firstly, with Mourinho reported to be earning £15 million per year at Spurs – or £288k per week – paying the 58-year-old off for the remainder of his deal, which is set to run until the end of the 2022/23 season, would be an extremely expensive decision to take.
Secondly, while it is undeniable that Tottenham have been enduring a poor run of form of late, the fact remains that Spurs have reached the Carabao Cup final, are in the fifth round of the FA Cup, have progressed to the knockout stages of the Europa League and are just six points – with a game in hand – behind the Champions League places in the Premier League under Mourinho so far this term.
As such, while the style of Mourinho's football may not best please Cracknell, if the Portuguese boss can win a trophy or two, as well as qualifying for Champions League football next season, come the summer, it will be difficult to argue that he has not achieved some, if not all, of his targets at Tottenham.