Journalist Seb Stafford-Bloor has defended Tottenham Hotspur midfielder Erik Lamela after a lack of appearances this season.
The Argentinian is a player who, like Gareth Bale and Dele Alli, has struggled to find game time this season, only starting four games in the league and playing less than 1,000 minutes overall. And even when he does manage to play, he hasn't always managed to impress the watching Spurs fans, as these recent tweets will demonstrate.
But speaking on the Tifo Podcast, Stafford-Bloor offered a deep dive into the midfielder's capabilities and pointed out there's still plenty that the Argentinian has to offer, although he understands why he might divide opinions with his attitude.
He said: "I suppose with the ball he's a very decadent player. He's someone that doesn't overly concern himself with the problems associated with giving it away. He'll happily take risks, he will dwell on the ball, he'll hold it for longer than he's supposed to. When he's running to the teeth of a defence, he's happy to try something.
"He's a very low-percentage player in that way. Without the ball, I think it's an easier case to make. He's a very hard-working player, he must be absolutely horrible to play against because he's all elbows and studs.
"And he's got that sort of provocative attitude to him, which, if I was a fan of any other club in the division, I'd hate Erik Lamela but because he's yours, you love him because there's a spirit to him that doesn't endear him to the fanbase entirely, but those who appreciate him, that's the kind of thing that they focus on. But that being said, he's always been a very divisive footballer."
Should Spurs sell Lamela this summer?
Yes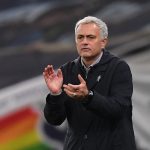 No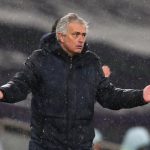 TIF Thoughts on Seb Stafford-Bloor's comments on Erik Lamela…
Lamela has offered a lot to Spurs over the years, racking up 36 goals and 46 assists, and it's no surprise that the more he plays, the more that he can offer the club, with his best season coming in 2015/16 as he notched double figures in both goals and assists.
And whilst he might not be the same player that he once was, at the age of 28, he's still in the prime of his career, so it's not as if he's totally over the hill just yet.
It's possible he just needs a run of games under his belt rather than being in and out of the team so much and then we might be able to see what he still has to offer.
Related posts