Tottenham Hotspur fans have launched a scathing attack on one of their players following their victory over Wolfsberger in the Europa League.
The 4-1 win in Budapest means that Jose Mourinho's men have one foot in the round of 16 whilst they continue their hunt for a first trophy since 2008. The players seemed to be pretty happy after the game, posting messages on social media to show their pleasure at the performance.
However, a post from midfielder Moussa Sissoko, valued at £16.2m on Transfermarkt, has brought a flurry of criticism and negative comments towards the Frenchman. He did play a large part in handing the Austrian side their only goal on the night by giving away a penalty, although in his defence, he didn't receive the best of passes from Eric Dier in the build-up.
But despite that, there were a lot of fans who didn't take to his upbeat post-match message too well, and they weren't quiet in letting him know about it:
"When will your contract be up?"
"You need to leave Spurs"
"How exactly did you contribute to today's win?"
"The nerve"
"I prefer not to speak"
"Why is it always the players with mistakes. First Sanchez now Moussa… you're asking for it."
Should Spurs look to sell Sissoko in the summer?
Yes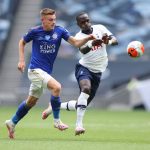 No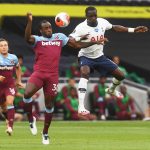 If they're feeling this way after a win, just imagine what it would have been like if Spurs had lost.