Speaking exclusively to This is Futbol, former Premier League referee Mark Halsey gave his verdict on Pierre-Emile Hojbjerg's penalty incident in Tottenham Hotspur's recent clash with Manchester City.
In the 20th minute of Tottenham's eventual 3-0 loss to City last Saturday, Ilkay Gundogan and Hojbjerg had a coming together in the Tottenham penalty area, with referee Paul Tierney and VAR official Peter Bankes deeming the Spurs midfielder to have tripped the City man, and subsequently awarding Pep Guardiola's side a penalty.
However, former Bournemouth manager Eddie Howe stated after the match that he believed Hojbjerg was unfortunate to concede a spot-kick for his part in the incident, as he felt that "Gundogan stands on the back of Hojbjerg's Achilles" and that "if they [VAR] have seen that then surely they have to give it [as a Tottenham free-kick]."
Although, speaking exclusively to This is Futbol, ex-top-flight referee Halsey claimed he was unaware of how anyone could think Hojbjerg was innocent in the challenge, suggesting that it was a clear foul on Gundogan.
He said: "Well, they must've been watching different footage to me because I have to say it was a clumsy challenge by Hojbjerg. As a defender, why make that challenge? He's not going to get the ball, he's lost the ball, he's mis-controlled the ball, it's going out and then he catches him. For me, it's a clear penalty.
"You know, I keep hearing everyone say it was a soft penalty – there's no such thing in the laws of the game as a soft penalty, it's either a penalty or it's not. I know Jose [Mourinho] has been saying it's a modern-day penalty, but at the same time, Jose Mourinho was teaching the Manchester United players about how to win a penalty.
"We are seeing more penalties than we've ever seen before and it is a contact sport, but I thought it was a clear penalty for City."
Did Hojbjerg's contact warrant a penalty?
Yes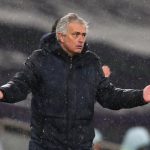 No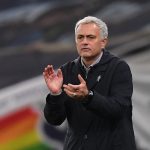 As such, it would very much appear as if there is no doubt in Halsey's mind that Hojbjerg was indeed guilty of fouling Gundogan in the coming together, while the former ref also took aim at Mourinho's anger with so-called modern-day penalities.
However, in truth, while Rodri's conversion of the spot-kick did give Manchester City the lead in the fixture, Guardiola's side enjoyed much more attacking momentum over the course of the 90 minutes of the fixture, adding two further goals to the Spaniard's penalty, rendering much of the Hojbjerg debate, in our opinion, rather pointless.