Tottenham Hotspur fans have been reacting to a rather intriguing statistic to come out of their game against Chelsea last night.
The home side were thoroughly outplayed by Thomas Tuchel's men, having less possession and only managing seven shots to Chelsea's 18, and their lack of attacking prowess was perhaps best summed up by one rather alarming figure. As per CBS Sports, Spurs forward Son Heung-min had to wait until the 87th minute before he could even get a touch in the attacking penalty area.
With 16 goals and 10 assists so far this season, even without his partner in crime Harry Kane, you'd still expect him to pose some form of attacking threat, but such is the way with Jose Mourinho's defensive style of play, even that was too much for Son to be effective at the top end of the pitch on Thursday.
And to say Spurs fans were furious with this would be an understatement, as they used such a shocking claim to rip into Mourinho and his style of play for hurting the team's progress:
"PLEASE don't waste Sonny's ability this miserable way. It feels so painful to wait to watch Son have the ball in front of the box for 90mins these days. It's torturing."
"It's the basics we can't even do right it's awful"
"Ridiculous"
"Get Jose out of the club. I'm done with him."
"#THFC
has gotta stop playing defensively. They should be attacking and getting the ball to Sonny"
Should Levy sack Mourinho?
Yes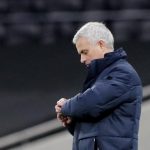 No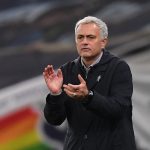 You can understand the reaction here given how far back they've fallen in the league right now, with European football looking like it's going to be a challenge to achieve if things keep going the way they have been recently.