The Athletic journalist Liam Twomey has recently talked about Jose Mourinho's situation at Tottenham Hotspur and whether Harry Kane's exploits can keep him in the job.
Twomey appeared as a guest on the latest episode of the OTB Football podcast and the panel discussed multiple issues involving Tottenham and Chelsea following the meeting between the two clubs on Thursday.
One topic of discussion was Mourinho's job at Spurs and whether Harry Kane's return from injury can help the Portuguese stay in the job for longer. Twomey believes that Mourinho is certainly under pressure now and just two things are keeping him in the job.
Spurs lost 1-0 to Chelsea on Thursday evening as a result of a penalty from Jorginho. Kane was missing from the game due to injury. This was Spurs' third loss in a row, following after their defeats to Liverpool and Brighton. Mourinho's men now find themselves in eighth spot in the league and are seven points behind the fourth-placed Reds.
Will Kane keep Mourinho in his job?
Yes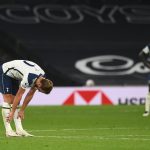 No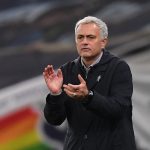 Twomey talked about Mourinho's situation and he believes that Kane's return and the lack of fans at stadiums will buy the Spurs manager more time in the job.
He said: "Kane and Son have been fantastic this year, haven't they? And they've kind of almost double-handedly justified the defensive strategy that Mourinho has taken because they've made it work at the other end of the pitch.
"And judging by what Mourinho said after the game, Kane won't be out for too much longer. He might even be back for Tottenham's next match, so that will probably buy Mourinho a little bit more time. I think the other thing that's buying him a little bit more time is that there are empty stadiums.
"I think he was very lucky that Tottenham's stadium was empty last night because I don't get the impression that Tottenham fans, particularly not the ones I was seeing on social media, would have tolerated that kind of first-half performance in particular against their bitter rivals if they'd been there in person. So yeah, that could buy him a little bit of time. But there's no doubt he's under pressure now."
TIF Thoughts on Twomey's comments on Mourinho…
Kane has certainly been an influential player for Spurs under Mourinho this season, as the Englishman has contributed to 23 goals in the campaign. He has 12 goals and 11 assists to his name so far. He has also been the Premier League's highest-rated player in the season, for players with a minimum of 12 appearances (according to WhoScored).
Whoscored has also made him Man of the Match for the highest number of times in the division. All of this suggests that he is a quality player and his numbers show that he doesn't just score, he also creates goals for the team. Spurs haven't scored in the last two games and Kane's return could aid that issue. As a result, he could indeed take some pressure off Mourinho.