Speaking recently on the Last Word On Spurs podcast, John Wenham discussed Gareth Bale's time at Tottenham Hotspur since his return to the club last year.
Since his move back to Spurs from Real Madrid on a season-long long deal last September, Bale has so far gone on to feature just 15 times in all competitions for Jose Mourinho's side, scoring four goals along the way.
Of these 15 appearances, six have come in the Premier League, over which the £18 million-rated 31-year-old has scored one goal and has averaged a disappointing WhoScored match rating of 6.57 – ranking him as the club's 10th-worst performer in the top flight.
And, speaking on a recent episode of the Last Word On Spurs podcast, Wenham criticised the Welsh international's time at Tottenham since his return, as well as claiming that he cannot see a reason why Spurs would want to keep Bale on beyond his temporary deal.
He said: "I'm totally in the camp of when Gareth Bale has played, he hasn't put in the performances. Yes, there's been the odd bright moment – the goals against Stoke [City] and Brighton [& Hove Albion] importantly in the Premier League – but on the whole, there have been loads of performances – especially in those Europa League games – where he's been dire and offered nothing.
"I always hark back to that chance he had against West Ham in that 3-3 game that would have sealed the win for us. Had that gone in both the club's confidence for the season ahead and our style of play and also Gareth's confidence would have been totally different. Coming on and scoring that goal, where he ran past two or three people and bending into that bottom corner, things could have been so different.
"What we have to remember is, we're always saying, 'Oh, the lack of minutes for the player,' we don't get to watch him Monday to Friday nine to five as the management team do. If he was turning up trees in training – especially how poor we've been the last three or four games – you can't tell me he wouldn't have been featuring a bit more than he has. So, obviously the levels aren't quite what was expected.
"I sort of get the impression that he was more of a Daniel Levy signing than Jose Mourinho. I was so excited when we signed him and, for me, even now, it was a gamble worth taking, getting him on loan. He could have been phenomenal for us, he could have been a game-changer for us, he could have been the same level – as I thought he was going to be – as Harry Kane and Heung-min Son, it hasn't worked out that way.
"So, for me, let's see what he does until the end of the season. I'd say it's looking very, very likely that we won't be extending the loan on the current terms he's on now. If Real Madrid turn around and say, 'Look, we're going to rip up his contract,' then maybe some sort of agreement will be reached where he could come back to Tottenham.
"But, on the terms he's on now – with him on £600k a week at Real Madrid and us paying 40% – I don't see us renewing that for the current contribution we're getting."
Should Spurs sign Bale this summer?
Yes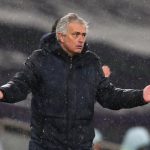 No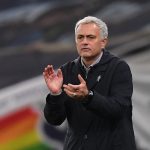 TIF Thoughts on John Wenham's comments regarding Gareth Bale…
With Bale thought to be earning around £240k of his £600k weekly wage from Tottenham, the 31-year-old would sit atop of the Spurs ranks in terms of the club's highest-paid player.
As such, considering Bale's wages are greater than those of both Kane and Son, who have scored 26 goals and provided 17 assists between them in the Premier League so far this season, it would indeed seem as if there is a very solid basis from which Wenham makes his argument against Spurs signing Bale permanently upon the end of his loan deal.
Related posts