These Tottenham Hotspur fans have been reacting to comments made by Jose Mourinho about young talent Dane Scarlett.
The 16-year-old has been putting up some impressive numbers in the academy so far this season, including 13 goals and 4 assists in just 11 games in the U18 Premier League, and was recently rewarded for his efforts by becoming the first 16-year-old to play in the Premier League for Spurs when he came on in their game against West Bromwich Albion at the weekend.
And speaking to Radio 5 Live after the game (via The Evening Standard), Spurs boss Mourinho claimed that he wanted to be the one to give him his Premier League debut "because I know that he will be somebody in a few years", clearly showing a lot of faith in what he has produced so far and could do so in the future.
But Spurs fans on social media though felt there was an ulterior motive at play, as they took to Twitter to claim that this was more to do with the Portuguese head coach and his ego rather than the development of the player:
"It's all about Mourinho isn't it"
"Is this so he can rattle off like Sherwood does every week about Harry Kane?!"
"Narcissist"
"All about Mourinho ego"
"of course making it about himself"
"Love to see that Mourinho is trying to do with Scarlett what Sherwood did with Kane. Uncanny."
One fan even appeared to speculate over the wording Mourinho used.
"The Jose Out brigade will be getting excited about this"
Do you think Scarlett is Kane's heir at Spurs?
Yes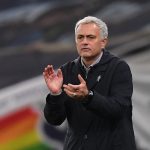 No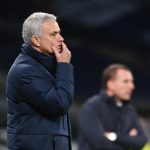 You can certainly understand where they're coming from. With pressure supposedly mounting on him in the dugout, this could be one throw if the dice to at least cling onto something and be able to say 'I started it all' if he doesn't last much longer in the job and Scarlett goes on to become a success.