Fans of Tottenham Hotspur have taken to Twitter to criticise the performance of Spurs forward, Gareth Bale.
Since returning to Tottenham from Real Madrid on a season-long loan deal back in September, Bale has so far struggled to have any meaningful impact within Jose Mourinho's side.
Prior to the Brighton & Hove Albion fixture, the £18 million-rated 31-year-old had played just 169 minutes of football over five Premier League appearances for Spurs, scoring one goal.
However, with Harry Kane out injured for Sunday's fixture at the American Express Community Stadium, Mourinho placed his trust in the Welshman, starting him alongside Steven Bergwijn and Heung-Min Son in Tottenham's front three.
And, despite earning a SofaScore match rating of 7.0 in the clash – a better rating that both Bergwijn (6.6) and Son (6.8) – Mourinho decided to withdraw the 31-year-old in the 62nd minute.
It would seem that this was a decision many of the Spurs faithful agreed with, as a great many of them had taken to Twitter to criticise the display of Bale, with some even stating their belief that the winger should be returned to Madrid.
Is Bale's career all but over?
Yes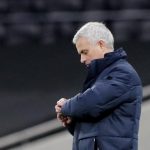 No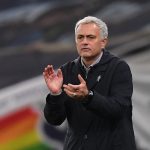 So, what exactly did these Tottenham Hotspur fans have to say in reaction to Gareth Bale's performance?
"Starting to give up on Bale now. Had hope but it's just not working out. We'd be absolute suckers to extend that loan at the end of the season. Shame."
"Still can't fathom why Bale was started. Waste. Send him back to RM. #THFC"
"Bale is a passenger, we can't afford any passengers in a PL match."
"Bale's career officially over. I'll never forgive this team, for not helping him out. He has come into one of the worst teams he's ever played in. Impossible to shine. Never given a chance. 2 games weren't enough, but you can guarantee he won't get any more chances to turn it around"
"Bale is done. Don't look interested and not fit or looking anywhere near a player anymore. #COYS"
"Bale's finished"
"#THFC Bale had his chance tonight. Send him back."
"Bale is finished at top level. Gutted to say it but the evidence is there. Not just tonight but all season and possibly in the last 2 years."
All in all, it would appear that the vast majority of these Tottenham Hotspur fans are running out of patience with Bale, with some stating their belief that the winger doesn't look interested, while others simply claimed that the 31-year-old is done.