Tottenham Hotspur fans have been reacting to news regarding the future of Jose Mourinho and his possible replacement.
According to a report from The Telegraph, the Portuguese head coach has approached a do or die time in his tenure at the Tottenham Hotspur Stadium, as he faces "a crucial 12 days which could help to determine whether or not he is in charge of Spurs next season." If things go badly for him, then the report claims that RB Leipzig boss Julian Nagelsmann.
Mourinho currently finds himself under enormous pressure following a run of bad results in the league has left them very much on the outside looking in when it comes to European football, with just the cup competitions to fall back on.
Nagelsmann though seen as something of an up-and-comer in the footballing world might just be the man to turn Tottenham's luck around, but judging by the response of these fans, changing the man in the dugout isn't necessarily the problem that needs fixing:
"Doesn't matter who comes in, the re-build will cost 200 mill.. do you really think ENIC will spend big… not a sniff."
"Jose is not the problem. The players are. You can't win games with such a mediocre defense. Poch did a miracle with this team. Levy has to back Jose in the summer, surely. The results still won't change if Nagelsmann is appointed. The team has to change."
"no matter who the manager is, he will not succeed with this team."
"Do people actually understand that as long as ENIC are in, it doesnt matter how many managers we change, it's just gonna be the same story. Regardless."
"What does Levy expect to change when the frailties of the squad are smacking him right in the face."
"I fear Levy expects "the next guy" to somehow make this team work and I don't think that's happening"
"Unbelievable stuff. This is his first fill season and they're already ready with this. Honestly, if this is the amount of support he's going to get.. it's better if he leaves."
"Hahaha , absolutely shocking"
Should Nagelsmann replace Mourinho?
Yes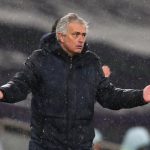 No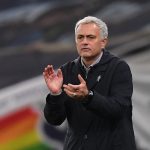 If these reports are true, then the pressure is really going to be on Mourinho, knowing that the club have a replacement ready and waiting if he slips up again.