Fans of Tottenham Hotspur have been reacting to a post on Twitter, which relayed a report regarding the injury to Spurs centre-forward, Harry Kane.
According to Dan Kilpatrick's report for the Evening Standard, Jose Mourinho has revealed that Kane – who injured both of his ankles against Liverpool last week, with Spurs anticipating that the 27-year-old would be absent for a 'number of weeks' – looks set to be back for Tottenham's fixture against Manchester City on February 13.
Mourinho said: "I do not want to be super optimistic but Harry is optimistic. He has the experience of some injuries in ankles and, in Harry's mind, it is a couple of weeks. So let's see if he is right."
And, after The Spurs Web relayed this report on Twitter, fans of Tottenham flocked to have their say on the matter, with some questioning why the striker would want to rush back to the side following their latest performance against Brighton & Hove Albion.
Will Kane will leave Spurs this summer?
Yes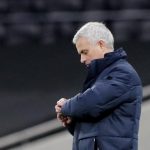 No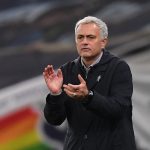 So, what exactly did these Tottenham Hotspur fans have to say in reaction to the report regarding Harry Kane?
"Finally some good news"
"Wow, some good news"
"Even he can't pull us out of this mess"
"Guess I'm not watching football for the next two weeks"
"He should hand in a transfer request"
"Great news, what club is he joining?"
All in all, it would seem that the majority of these Spurs fans are glad to hear that Kane is scheduled to be back from his injury earlier than originally anticipated, however, others appeared to have a rather bleak outlook with regards to the 27-year-old's future at their club.