Fans of Tottenham Hotspur have been reacting to a post on Twitter, which relayed a report that claims the Spurs hierarchy are concerned about the situation of Jose Mourinho.
According to a report by The Mirror, there are 'obvious concerns' among the Tottenham board regarding the club's recent run of poor form, the style of football Spurs are currently displaying and the fact that it would cost a huge amount of money should the club wish to replace Mourinho.
However, the report continues by stating that the Tottenham chairman, Daniel Levy, still retains faith in the Portuguese boss to deliver trophies at the club and that Mourinho's position as Spurs boss is safe until at least the summer.
Although, after Daily Hotspur relayed this report on Twitter, fans of Tottenham flocked to have their say on the matter, with many appearing to be disappointed by the fact Mourinho looks set to remain at their club for the foreseeable future.
Are you Mourinho in or Mourinho out?
In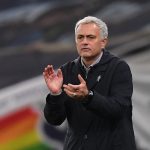 Out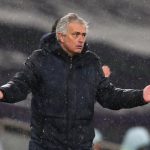 So, what exactly did these Tottenham fans have to say in reaction to the report regarding the board's concerns regarding Jose Mourinho?
"Until ENIC are willing to fully back a manager for at least 2 windows, it doesn't matter who the gaffer is. The real boss doesn't sit on the bench for this team."
"Jose will be out in the summer regardless unless he wins the Europa League."
"Chelsea sacked their manager when it was going south, look at them now. Levy and ENIC are cowards."
"I believe the chaos he's causing will lead to a dressing room mutiny."
"Won't make a difference if it's now or at the end of the season as the season is done team's performances have got worse and team spirit is broken."
"The rumours are already leaking about player dissatisfaction with his methods. His attempts to hug the players after the City defeat was embarrassing and the players weren't remotely interested. Levy will pull the plug before April and the successor has already been approached."
"I WILL DONATE TOWARDS WHAT NEEDS TO BE PAID JUST GET HIM OUT."
"Sack him now."
"'Of the cost to sack him' – our board in a nutshell."
With the idea of the increased scrutiny surrounding Mourinho going against reports to the contrary regarding the manager's future, it appears the feeling towards the Portuguese from the fans has remained consistent.
All in all, it would appear that these Tottenham Hotspur fans are still not happy with the current situation the club find themselves in with Jose Mourinho, and, considering the 58-year-old's side currently occupy ninth place in the Premier League table, it is not difficult to understand why.