Fans of Tottenham Hotspur have been reacting to a post on Twitter, which relayed the remarks of Roy Keane concerning the ability in Spurs' squad.
Speaking prior to Tottenham's highly impressive 4-0 victory over Burnley on Sunday, Keane stated his belief that Spurs currently own "so many average players," as well as claiming that, if you were to remove Harry Kane and Heung-min Son from the Tottenham squad, the north London side would be an "average Premier League team."
However, after two goals from Gareth Bale and one each from Harry Kane and Lucas Moura saw Jose Mourinho's side move to within six points of the Champions League places in the Premier League table – prior to Chelsea's fixture against Manchester United – it would appear as if many Tottenham fans felt their side immediately proved the pundit wrong, as, after The Spurs Web relayed Keane's remarks on Twitter, many of the Tottenham Hotspur faithful flocked to hit back at the former Manchester United man.
Do you agree with Keane's remarks?
Yes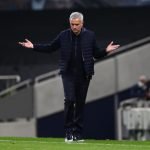 No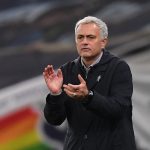 So, what exactly did these Tottenham Hotspur fans have to say in reaction to Roy Keane's comments?
"Man has an agenda against us ever since we schooled his side."
"Idiot."
"And Bale just scored."
"Always so negative and bitter."
"Bale scores and assist."
"He likes to say controversial things. *Yawn*"
"Roy Keane has no ball knowledge and is desperate for some attention (which he's getting)."
"Dude's such a bore with his monotone voice."
"Spoke too soon, matey! Wonder if he has something negative to say about the performance today?"
"This aged well."
"Bale two goals and assist and Reguilon one assist after this."
All in all, it would appear as if these Tottenham fans felt extremely justified in their argument against Keane's remarks following their side's victory, and, considering just how dominant Spurs were against Burnley, it is not difficult to see why.