Fans of Tottenham Hotspur have been reacting to a post on Twitter, which relayed a report regarding the future of Spurs manager, Jose Mourinho.
According to the report by the Daily Mail, should Daniel Levy wish to terminate the current contract of Mourinho – whose £15 million per year deal runs until the summer of 2023 – early, it would cost Tottenham approximately £35 million to do so.
The report continued by stating that, as the 58-year-old earns roughly £288k per week in north London, if the club's board were to sack the Portuguese manager in the near future – as a result of Tottenham's diabolical run of recent form – Mourinho would be owed £5 million for the remainder of the 2020/21 campaign, on top of a further £30 million for the two years left on his deal.
And, after The Spurs Express relayed this report on Twitter, fans of Tottenham flocked to have their say on the matter, with many appearing furious at the prospect of their club having to shell out such a vast amount of money in order to sack Mourinho.
Should Spurs pay the £35m to sack Mourinho?
Yes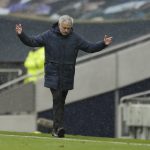 No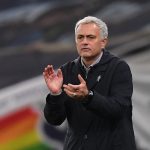 So, what exactly did these Tottenham Hotspur fans have to say in reaction to the report regarding Jose Mourinho's future?
"The rate the players' values are falling under him, that could work out cheap if done ASAP."
"CB money right there."
"Levy should pay from his own pocket if it ever came to that."
"Imagine we don't use that on the market but use it on a manager."
"Levy's excuse why we wouldn't buy players if he gets sacked."
"If this is true then that firmly falls at the feet of the 'business genius' Daniel Levy."
"And worth every penny."
"Best £35m we'll ever spend."
"Levy masterclass."
"If I am to believe Levy is an actual Billionaire, then he can afford to pay for his ridiculous mistake out of pocket and leave that extra £35m in the transfer kitty."
"Bargain."
"Our transfer budget would be gone if we were to sack him."
All in all, it would appear as if these Tottenham fans believe that Levy is to blame for offering Mourinho such a high paid and long term deal at their club, and, considering it was reported that the Spurs chairman did not include a break clause in the 58-year-old's contract, it is not hard to understand why.