Fans of Tottenham Hotspur have been reacting to a post on Twitter, which relayed a report that claims Spurs are prepared to sell one of their big-name players this summer.
According to Football Insider, a Tottenham source has revealed that it is 'inevitable' one of Spurs' star players will be sold this summer, as the north London side are set to lose '£150 million' if the remainder of the season is played behind closed doors.
The report continued by stating that, regardless of whether or not Jose Mourinho can guide his team to a top-four finish this season, thus qualifying for Champions League football next term, fans should expect 'at least one big-money sale' in the summer window.
And, after Last Word On Spurs relayed this report on Twitter, fans of Tottenham flocked to have their say on the matter, with many taking aim at both Daniel Levy and ENIC for their running of the club.
In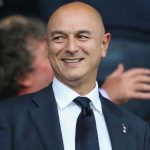 Out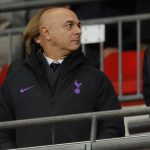 So, what exactly did these Tottenham Hotspur fans have to say regarding the report?
"If this happens then I think even Levy's most loyal fans will turn on him."
"I'm guessing that mooring fees and fuel prices for Lewis' luxury ocean-going yacht have increased. Or, Levy wants to add to his art collection."
"Need to recover the lost money of the pandemic." Clear as day what the next stage in the ENIC masterplan is. Sell off the biggest assets (Kane, Son etc.) and replace them cheaply if at all. They are bleeding this club dry and it is 100% by design."
"Cool, but kindy liquidate first?"
"Enough said. It's all about the money."
"Takeover anyone?"
"This can't be true."
"There would be absolute uproar!!!"
All in all, it would appear that these Tottenham Hotspur fans are furious at the prospect of their club selling one of their star players this summer, which, in our opinion, is rather understandable.