Fans of Tottenham Hotspur have been reacting to a post on Twitter, which relayed a report that claims Brendan Rodgers is a candidate to replace Jose Mourinho as Spurs manager.
According to the report by Eurosport, sources close to the club have revealed that, should Mourinho be sacked from his position as Spurs boss, Leicester City manager Rodgers would be considered to replace the 58-year-old.
The report continues by stating that Tottenham chairman, Daniel Levy, has previously tried to appoint the Northern Irishman as the club's head coach, however, was unsuccessful in his courting of Rodgers.
And after The Spurs Express relayed the report on Twitter, fans of Tottenham flocked to have their say on the matter, with many appearing to be delighted at the prospect of Rodgers taking over in north London.
Would you like to see Rodgers at Spurs?
Yes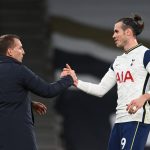 No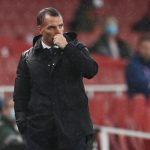 So, what exactly did these Tottenham Hotspur fans have to say in reaction to their club's link with Brendan Rodgers?
"Good manager, I'd definitely take him."
"I'd take him but no way he would leave Leicester for us."
"He should be first-choice if Jose goes, he has Prem experience, plays good football, can work on a budget."
"I'd take that. Massive improvement on what we currently have. Seems to make players & teams better & plays expansive football."
"YES."
"The dream man for me."
"That's the best news I've heard regarding Spurs for a long, long time."
"OMG PLEASEEEE."
All in all, it would appear that these Tottenham fans would be delighted to see Rodgers appointed as the new manager of their club, and, considering how impressive the 48-year-old's Leicester side have performed so far this season, it is not hard to see why.