Tottenham Hotspur fans on Twitter have responded to the latest reported news concerning on-loan Lilywhites winger Gareth Bale. 
This comes after Spurs news Twitter account @TheSpursExpress shared a post on their page relaying news originally published in an article from The Sun.
The article claimed that Spurs manager Jose Mourinho and his coaching staff have been "shocked by how far off the pace and how much of a shadow of his former self" Bale has been since arriving at the north London club back in the summer on a loan deal from Real Madrid.
It is also suggested that people at the club are not only concerned about the Bale's fitness but also his confidence, application and attitude in trying to make his current spell at the club a success.
This post then gathered a lot of replies from Spurs fans who were quick to share their thoughts on this post regarding Bale and his current situation at the club.
So, what did these Spurs fans have to say in response to this post about Bale?
Some Spurs fans agreed with Mourinho's reported stance on the winger and the doubts he has about Bale.
"Remind me when the season is finishing? The guy is a has been-It hurts me to say as a big fan. He is not committed to anything else than getting his big fat salary. Playing or not, It doesn't bother him." 
"For once I agree with Jose here" 
"Well you can only assume they are correct due to the lack of game time he's had" 
"Take him back to the Pet Cemetery" 
However, there were some Spurs fans replying to the post with their support for the Welshman.
"He needs to be played for a decent run of games to regain confidence" 
"Well help him then Jose and stop destroying players" 
"Dele first now Bale. Almost as if Jose needs someone to blame when it all goes wrong."
"Just wondering about Jose's eyes and the data he relies on"
Looking at the replies to this post, it seems that the current situation regarding Bale and Mourinho's reported doubts about him have split these Spurs fans.
Do you think Mourinho has fallen out with Bale?
Yes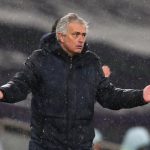 No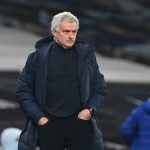 Since arriving at the club back in September, the 31-year-old, who is currently valued at £18 million, has made just 15 appearances for Tottenham across all competitions but has had his fair share of injury issues along the way.
In our view, it's not a good sign that Bale's attitude has reportedly been called into question, however, if Bale isn't fit enough to play regularly, then he shouldn't be blamed for not being available to play in certain games.