Fans of Tottenham Hotspur have been reacting to a post on Twitter, in which Alasdair Gold relayed the post-match comments of Spurs boss, Jose Mourinho.
Following Tottenham's 2-1 loss to West Ham United on Sunday, the club's fifth league defeat in the space of six games, Mourinho defended his and his coaching staff's methods, claiming they are "second to nobody in the world."
The 58-year-old also said that, despite Spurs' disastrous recent run of form, he maintains belief in his way of working as "sometimes the results are the consequences of multiple situations in football."
However, after Gold relayed the Portuguese manager's comments on Twitter, fans of Tottenham flocked to have their say on the matter, with many appearing to be in disagreement with Mourinho's self-assessment of his practices.
Is it time for Spurs to sack Mourinho?
Yes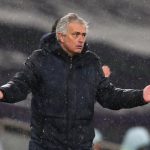 No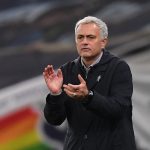 So, what exactly did these Tottenham Hotspur fans have to say in reaction to Jose Mourinho's post-match comments?
"Delusional and utterly incompetent."
"This guy man."
"Pathetic…"
"He has to go."
"Delusional."
"Can you ask him to resign please?"
"Lost 5 in 6 games. If this isn't the end of the line I don't know what is."
"He's at the stage where he just cannot accept he's not good enough anymore. I get it, I do, but it's clear he's not the world-class manager anymore and needs to go at the end of the season."
"What methods? I genuinely don't know what his idea of how Spurs should be playing is… it's a mess."
All in all, it would appear that these Tottenham fans are far from happy with the way Mourinho has their side playing, and, considering the club currently occupy ninth place in the Premier League table, nine points behind West Ham in fourth, it is not difficult to understand why.