Fans of Tottenham Hotspur have been reacting to a post on Twitter, in which Alasdair Gold relayed Jose Mourinho's comments regarding Spurs midfielder Dele Alli.
In his tweet, Gold relayed the remarks of the Tottenham manager, who claimed that he had a 'good conversation' with Alli on Tuesday and that the two of them had 'found very common ground'.
The 58-year-old continued by stating that 'it's an important period of the season for the team and for him also' and that Spurs 'need him'.
The comments of Mourinho may come as something of a shock, as so far this season, the £34.2 million-rated 24-year-old has played just 74 minutes of Premier League football under the Portuguese manager – who was said to have been more than happy to part with the midfielder in the January transfer window.
And, after Gold shared Mourinho's comments on Twitter, fans of Tottenham flocked to have their say on the matter, with many appearing delighted at the prospect of Alli being reintegrated into the Spurs side, while others seemed to be annoyed at Mourinho.
Are you please to hear Alli could be back?
Yes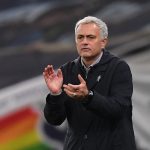 No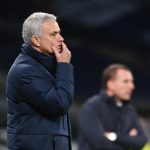 So, what exactly did these Tottenham Hotspur fans have to say in reaction to Jose Mourinho's comments regarding Dele Alli?
"Tears in my eyes man"
"LETS GOOOOOO"
"YESSSS"
"You have to wonder if Jose would have 'reconciled' with Dele at all if we were playing well and Gio kept himself fit. Seem like a desperate move to me."
"Ndombele with Dele back firing and we're serious again"
"Is this going to be similar to the Ndombele situation? Realised that without him we are terrible going forwards so needs to swallow some ego & try to incorporate into the side?"
"FINALLY"
All in all, it would appear that some of these Tottenham Hotspur fans are not best pleased with Mourinho's treatment of Alli, with many suggesting that the manager has turned to the 24-year-old of out desperation.
However, others seemed to be able to look past this and were simply delighted at the prospect of Alli playing regularly for Spurs again.