Fans of Tottenham Hotspur have been reacting to a post on Twitter, in which Spurs manager, Jose Mourinho, discussed Tottenham right-back, Matt Doherty.
Since joining Spurs from Wolverhampton Wanderers in what was a £15.12 million deal back in August, things have not got off to the best of starts for Doherty in north London, with the defender starting nine of a possible 22 Premier League games for Tottenham.
However, in his pre-match press conference on Wednesday morning, Mourinho spoke out in defence of the £18 million-rated 29-year-old, claiming that the right-back 'admits he's much better than what he's showing', before going on to state his belief that Doherty will 'only improve' for Tottenham.
After The Spurs Express relayed the 58-year-old's comments on Twitter, fans of the club flocked to have their say on the matter, with many appearing rather less confident in Doherty's apparent coming improvement in form in comparison to Mourinho.
Is Doherty good enough for Spurs?
Yes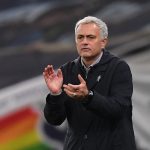 No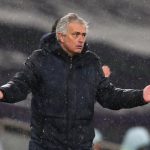 So, what exactly did these Tottenham Hotspur fans have to say in reaction to Jose Mourinho's comments regarding Matt Doherty?
"Good to know you think he can't get any worse"
"The difference in the way talks about the absolute fraud that is Matt Doherty vs the 24-year-old wonderkid Dele Alli is upsetting. "
"Lol imagine a Doherty remontada."
"Another really poor defensive signing. Recruitment is as big an issue at the club as the budget constraints."
"Right footed Ben Davies. Awful passer. Slow"
"It's a poor signing for Spurs, I don't see the athleticism and speed required for this level… No Kyle Walker by a long shot."
"I don't say this lightly, but he is the biggest waste of £15 million anyone has ever spent."
All in all, it would appear that these Tottenham fans have not been impressed with Doherty one bit since the right-back's move to their club, with some labelling the defender as a fraud, while others suggested his transfer fee was money wasted by their club.