Tottenham Hotspur fans have been reacting to comments made by Harry Redknapp about Gareth Bale and his place in the team.
The Welshman has had a bit of a tough time since his return to North London, only managing to play 15 times in all competitions this season, the majority of them on a backup basis, and it has led to some people questioning his worth to Tottenham this season.
And speaking during Sky Sports' deadline day coverage (as per Football Daily), the former Spurs boss, who helped turn Bale into the world-class player he became, launched a staunch defence of the 31-year-old, who found it baffling that there are players who are being played ahead of him in this current side.
However, there was a portion of the Spurs fanbase that didn't seem to agree with their former manager, as they put the blame on Bale for not being in a good position to bring the best out of himself:
"I championed Bale coming back here as much as anyone but you would have to blind to not see its not worked out. There is just nothing there under the bonnet. He can do 15 minutes here and there but he is basically shot. Sad to admit it but it's true. Euros will be his Wales swansong"
"This is the thing Jose isn't interested in man managing. He's job is to get the best out of the squad he has in front of him and he's not doing that."

"Come on Harry, Gareth doesn't even look like he can run anymore, has lost all mobility"
"Mourinho can't just select Bale because he was a great player in the past. Bale has had enough chances this season and, whether or not his pace has gone, he has looked disinterested and poor."
"Love arry but this is cringe"
"It's about attitude and effort, bale done show hunger"
"Sorry Arry can't agree here. This isn't the Bale you once had."
"Bale put no effort in last night. No effort at all, zero. Spare me"
Should Spurs keep Bale beyond his loan deal?
Yes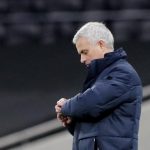 No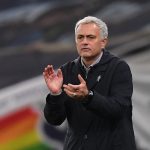 Having just got back into the swing of things against Brighton, it will be interesting to see if he continues to find himself in the starting line-up going forward.