Fans of Tottenham Hotspur have been reacting to a post on Twitter, which relayed footage of Eric Dier's post-match comments following Spurs' Europa Cup victory.
Speaking after Tottenham's comfortable 4-0 over Wolfsberger AC on Wednesday evening, a result which saw Jose Mourinho's side qualify for the Round of 16 in the Europa League, Dier claimed his side "defended well, attacked well" and "stopped their transition well," in the fixture, however, also stated his belief that his side could "still do better".
And, after Tottenham Hotspur relayed the footage of the £22.5 million-rated 27-year-old's comments on Twitter, fans of the club flocked to have their say on the matter, with many taking the opportunity to criticise the defender.
Is Dier good enough for Spurs?
Yes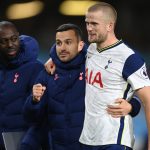 No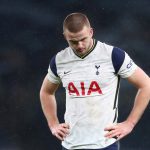 So, what exactly did these Tottenham Hotspur fans have to say in reaction to Eric Dier's post-match comments?
"YOU can do better."
"He still nearly gave away a penalty and even against farmers he looks terrible. The defence is awful. Nowhere near good enough."
"I turned over to the Man City game as soon as I saw he was doing an interview, I won't put myself through the torture of watching this."
"Get him out of the club."
"Championship material."
"He's found his level."
"SELL THIS MAN."
"I still want this man out of my club."
All in all, it would appear as if these Tottenham fans were far from happy with the performance of Dier against Wolfsberger, as well as his displays this season as a whole.
However, although the £72k per week defender's 6.8 SofaScore match rating did rank him as Tottenham's second-worst player in Wednesday's fixture, his average SofaScore match rating of 6.92 in the Premier League so far this season is actually rather impressive.
So, while the centre-back may well be due some criticism for his performance against the Austrian side, the calls for Tottenham to sell the 27-year-old feel slightly over the top, in our opinion.