Fans of Tottenham Hotspur have been reacting to a post on Twitter, in which Alasdair Gold relayed the latest comments of Spurs centre-back, Eric Dier.
In an article for football.london, Gold discussed comments made by Dier, in which the 27-year-old hit back at critics who he believes have targeted him for his poor performances when, in reality, he feels his side have been struggling as a whole.
He said: "I have been happy with my level for the majority of the season. There has been a dip in it which correlates with the team in general and the performances in general.
"I always say I am a big boy. This is a ruthless profession. I focus on doing the best I can, every time I get an opportunity, I always try to be the best version of myself in training, try to improve constantly and then in games, I know I can have good games and bad games but I am always relaxed because I always give everything I have.
"Everything on the outside does not affect me because I am confident in myself and confident that I always try to give the best of myself. Sometimes it goes well, sometimes it goes bad but my effort never changes."
So far this season, the £22.5 million-rated defender has featured in 21 Premier League games for Jose Mourinho's side, over which he has made an average of 0.8 tackles, 0.9 interceptions, 4.8 clearances and has won three aerial duels per fixture, culminating in an average WhoScored match rating of 6.71 – ranking him as Tottenham's ninth-best performer in the top flight.
However, after Gold relayed Dier's comments on Twitter, fans of the club flocked to have their say on the matter, with many appearing to be furious with the centre-back's remarks.
Has Dier been unfairly singled out this season?
Yes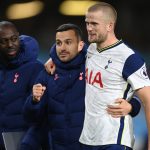 No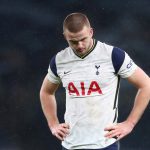 So, what exactly did these Tottenham Hotspur fans have to say in reaction to Eric Dier's comments?
"You can't be serious? He's the worst player at Tottenham."
"Seriously he's been dreadful."
"He's kidding himself. I don't think he's a CB, he doesn't have the natural awareness."
"This guy's satisfaction with complacency and his entitled attitude to a starting spot in a team has served consistently poorly for three seasons are a major concern and he should be moved on without hesitation in the summer."
"He's a complete liability at centre half, guilty of ball watching too often, and then when caught out makes rash decisions. I would like to see stats for the past couple of seasons for penalties given away and who are the worst offenders."
"I will have a party when he gets sold."
"He's happy with his Championship level?"
"Happy with his level of performance? Wow. A player who's shifted blame all season. Tried to blame the Antonio goal that his incompetent defending caused last week on a young Japhet Tanganga. Take some responsibility, Eric. That attitude is worse than your performance levels."
"I would rather him say "I know I've made too many mistakes this year but I will keep trying to get better". Instead, denial."
"Take some responsibility man."
"I don't want him anywhere near my club."
"Outrageous."
"Eric Eric Eric, what planet are you on? You're killing us and yourself."
"Get him out already."
"Delusional."
"Get rid of this deluded clown."
"He has no shame!"
"I'm losing more and more patience with Dier as each day passes by."
"Terminate his contract immediately."
All in all, it would appear these Tottenham fans are far from pleased with the comments of Dier, and, considering the fact the centre-back has lost possession an average of 11.5 times per match, has conceded two penalties and has helped his side keep just six clean sheets over his 21 league appearances so far this season, it is not difficult to understand why.