Fans of Tottenham Hotspur have been reacting to a post on Twitter, in which Alasdair Gold relayed Jose Mourinho's comments regarding Joe Rodon.
In the tweet, Gold revealed that, in a recent press conference, Mourinho was questioned as to whether Tottenham had included Joe Rodon in the club's Europa League squad, to which the 58-year-old replied: "We didn't."
The Portuguese manager continued by claiming that it was a 'hard decision' to make but that he 'wanted to show respect for the group' who had already secured qualification for the knockout stages of the competition.
Mourinho went on to say that it has less emotional impact on a player who was not part of the original Europa League squad 'to stay out'.
However, after Gold relayed Mourinho's comments on Twitter, fans of Tottenham flocked to have their say on the matter, with many appearing to be furious that Rodon has been left out of the squad.
Is this the right call by Mourinho?
Yes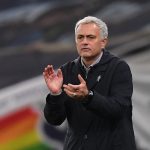 No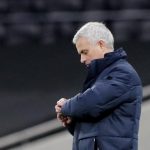 So, what exactly did these Tottenham Hotspur fans have to say in reaction to Joe Rodon's omission from the club's Europa League squad?
"Bad call seeing as he's our best defender"
"No. No. No. One step forward, two steps back. Sanchez was the obvious fall guy. Simply not good enough. Get a grip, Jose."
"Is he an idiot he's our 2nd best CB"
"What"
"Nonsense he's our best defender"
"I thought he was losing it, seems like he's lost it."
"Oh"
"Stupid move from us"
"HAHAHAHAHA HE ISN'T EVEN TRYING TO STAY IN JOB"
All in all, it would appear that the vast majority of these Tottenham fans are not happy at all with Mourinho's decision to leave Rodon out of the club's European squad, with some stating their belief that Mourinho has lost it, while others claimed the Welshman is their club's best defender.