Tottenham Hotspur fans have been reacting to Jose Mourinho's comments regarding team selection for their Europa League tie tomorrow night.
Spurs go into the game with a comfortable lead in the tie against Austrian side Wolfsberger, having won the first leg 4-1 away from home, even though the game was played on a 'neutral ground'.
And with that comfortable lead in mind, and with bigger fish to fry when it comes to perhaps qualifying for Europe through the league, you'd be forgiven for thinking that Mourinho and Spurs might want to perhaps take their foot off the pedal as it were.
But it seems as though that isn't going to be the way Spurs will operate against Wolfsberger, as Mourinho claimed in his press conference (via @SpursOfficial), that he will be going with a strong team for the second leg. News which didn't go down well with the supporters on social media, who felt that he might be getting his priorities wrong:
"Is this man trying to tank the league?"
"In other words he wants to rest bale and dele at the weekend"
"I just can't see any logic in this. At the very least, make the five subs at half-time and give the kids some minutes."
"Some youth would be nice tbf"
"Absolute clown. N
o need to risk Kane & Son NEEDS a rest. Change the whole team"
"Mourinho wants us to batter 7th place Austrian teams to make it look like we're a good side"
Do you think Mourinho will lose the dressing room at Spurs?
Yes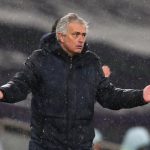 No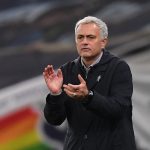 Given his reputation for using 'mind games', there is always a sense that these comments could be playing a trick, so be sure to take them with a pinch of salt.