Tottenham Hotspur fans have been reacting to news that one of their previous transfer targets has been set a rather high asking price.
According to a report from Sky Sports, Norwich City have placed a fee of £35m on their right-back Max Aarons. Spurs have reportedly been interested in signing the 21-year-old defender as far back as the January 2020 window, whilst a more recent report from Eurosport by transfer insider Dean Jones claimed that Jose Mourinho's men are still hunting him as he is 'on the radar' to be the permanent replacement for Serge Aurier this upcoming summer.
Although how much that policy might have changed if that is the sort of money they are going to have to fork out to bring him from Norfolk to north London, we'll have to wait and see.
Would you replace Serge Aurier with Max Aarons?
Yes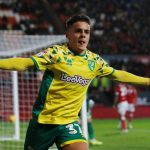 No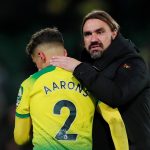 But the news certainly sparked a bit of a debate amongst supporters on social media, as some felt that he was worth the money:
"A proper club would pay the money btw"
"Watched 30 seconds and can safely say he's better than Doherty"
Meanwhile, there were others who weren't so sure:
"Yeah, he's really good player, but 35 millions for championship player is too much. We should get Bogle instead. Sheffield will go down and his price will be around 20 millions if not less then that."
It seems only time will tell whether or not Spurs decide to pull the trigger on this deal.