Tottenham Hotspur fans have been reacting to some news about the future of Harry Kane at the club from journalist Fabrizio Romano.
Having been at the club for some time now, but in all that time failing to win a trophy, there is some debate as to whether or not he should leave the club in order to pick up some silverware, with teams like Manchester City often being thrown into the mix as potential destinations.
However, speaking on the Here We Go Podcast (quoted by Sportlens) journalist Romano claimed that Kane doesn't have any intention of going anywhere, saying "At the moment, he has never asked to leave Tottenham – never."
This news was relayed to fans via Twitter account @TheSpursExpress, who by the sounds of it didn't really begrudge the claim, with many of them having an attitude that they wouldn't blame him for leaving because they felt the club won't be able to help him win anything:
"He has my utmost full support if he wishes to and so we all should if he doesn't see success in the near future he has done more than he is capable of he can't always carry the whole team by himself"
"Tbf Harry should get a clause where the club has to guarantee he wins trophies or a certain trophy within two years eg from like investment otherwise he can leave cuz he deserves to be winning things"
"If he leaves it tells us all that the club has no ambition on the pitch. If he stays it means he has has reassurances from Levy of what the plans are for the next few years and he is onboard and confident in the club."
"Just go mate, too good to be playing with players like Dier and Sanchez in defence."
"If he retires with no trophies, we'll have blood on our hands."
"At this point, I hope he will leave.. he deserves trophies"
Do you think Harry Kane is worth £200 million?
Yes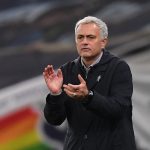 No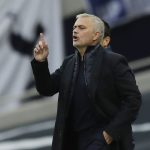 It just goes to show how much love they have for the England captain, that they are willing to see him leave if it means he's happy and could be successful.