Tottenham Hotspur fans have been reacting to the latest news surrounding the future of Dele Alli.
The 24-year-old's name has been one of the most talked this window when it comes to his potential departure, ever since reports surfaced in December that French side Paris Saint-Germain were interested in bringing him in, talk that ramped up when former Spurs boss Mauricio Pochettino was appointed later in the month.
According to a report in The Athletic this morning, however, it looks as if his future will be in North London rather than abroad, as they claim that 'his hopes of leaving Tottenham Hotspur before the transfer window closes tonight are understood to be over'  with the report claiming that Spurs chairman Daniel Levy is too much of a fan to sanction his departure.
This led many fans on social media to start clamouring for him to be played more often this season. After all, what's the point in keeping hold of him and not using him?
"Then Jose needs to play him 5 games in a row to show that he wants to play"
"If eriksen is not coming..then dele Ali needs to played..we lack creativity.."
"Start playing him,there's no drive apart from ndomble going forward."
"Time to get him into the team and start making use of him"
"Crying out for him in that team,"
"Then he must play this is criminal"
"Levy must be horrible to work for."
Should Jose Mourinho be playing Dele Alli more in the league?
No, he's not good enough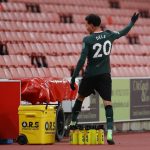 Yes, he's a class player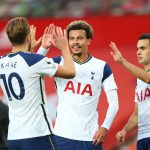 Having not played much this season, barring some major change in policy or availability for other players within the team, it would be a turn-up for the books if Alli was to depart.