Tottenham Hotspur fans have been reacting to the performance of Eric Dier during their Europa League tie with Wolfsberger.
The first half went off pretty much without a hitch for Jose Mourinho's men as they sailed into a 3-0 lead with goals from Son Heung-Min, Gareth Bale and Lucas Moura, giving them a firm hold on the tie and allowing them to put one foot into the last-16 and boosting their hopes of winning their first trophy since 2008.
But just because the team was doing pretty well, doesn't mean there weren't a few players who didn't pull their weight, at least in the eyes of the supporters watching at home, with Dier, valued at £22.5m on Transfermarkt being no exception.
Despite dominating for large parts of the game, it looks as if his display left a few fans nervous that it wouldn't have been totally plain sailing:
"@ericdier
looks like a mistake waiting to happen"
"I feel Eric Dier is falling apart. He needs to do much much better than what he is doing so far in this game."
"watching Eric Dier makes me sad even if we're playing well"
"Eric Dier making Jovelic look like prime Messi"
"We're winning 3-0 and Dier, Doherty, Davies and Winks have been absolutely pathetic"
Do you think Eric Dier is Tottenham's best centre-back?
Yes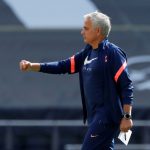 No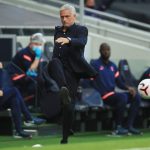 Even though he's been a mainstay in the first-team this season, a few more displays like this and he could find himself out of it pretty sharpish.