Tottenham Hotspur fans have been reacting to the performance of Eric Dier during the first half of their game against Chelsea.
The home side are without a win in their last two games in the league – results that have pretty much put the league title out of reach at this point. But the game still holds plenty of significance in regards the race for the top four and the other European spots, so it was always going to be important to get off on the right foot.
One player who didn't seem to get that message was the 27-year-old defender, who had a pretty big hand in giving the visitors the lead as he gave away a rather clumsy penalty midway through the half – an incident that led to a rather large amount of backlash from the supporters watching at home:
"Dier, it's written in the name"
"Eric
Dier
a premier league centre half. There should be hope for every y
oung player in the country. Just goes to show – right place right time"
"Dier
will cost Mourinho his job and I ain't sad about it!"
"Eric
Dier
how is he still getting any game time ?! Absolute clown"
Do you think Dier has a future at Spurs?
Yes, Mourinho clearly rates him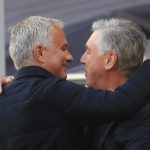 No, get him out of the team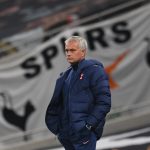 With fellow centre-back Joe Rodon receiving plenty of praise for his recent displays, a first half like that might be one step towards losing his place in the starting eleven.