ESPN pundit Don Hutchison has claimed that Spurs midfielder Dele Alli needs to do more to convince Jose Mourinho to select him.
Opportunities have been limited for the 24-year-old this season, and despite the reported offer for him to get more game time at Paris Saint-Germain, it is thought that the club refused to let him leave this window because they couldn't get a suitable replacement in.
The midfielder is currently out with a reported calf injury, but speaking on the ESPN FC podcast, Hutchison felt that the onus needed to be on Alli to prove himself on the training pitch rather than relying on Mourinho to put him in.
He said: "What I would say is from a player's point of view, I think Dele Alli needs to do a lot more. I think he needs to come in for training early, he needs to work hard, he needs to convince Jose. Sometimes it's not always the manager's fault. Players have to look at themselves.
"When Jose did that documentary [All Or Nothing: Tottenham Hotspur], he said to Dele Alli, 'You're a terrible trainer.' Now, if someone said that about me, I would be absolutely furious.
"I'd be furious with myself and I'd look at myself in the mirror and think, 'Does Jose Mourinho think I'm a terrible trainer? I'm going to prove him wrong, I'm going to come in early, I'm going to work hard, I'm going to be the last one away. And when I get game time, I'm going to convince the manager that I'm not a terrible trainer, and I'm a good professional, and I'm worthy of a place in this squad.
"I don't think Dele Alli's done that."
Do you think Spurs should have let Dele Alli go on loan to PSG?
Yes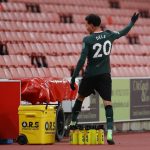 No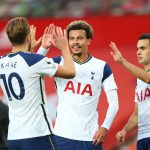 TIF Thoughts on Don Hutchinson's comments about Dele Alli…
Hutchinson is right here to some extent, because training is likely going to be the best and earliest opportunity for him to prove what he has got, but even that is half the story. Even if he does impress in training, he then has to follow that up when – or if – he gets on the pitch.
His record this season – only two goals and two assists in all competitions – is a far cry from where he was a few years ago when he was scoring goals for fun, and if he can just show glimpses of that when it really matters, then we might just be able to put him back in that £100m bracket that he was in all those years ago.