Journalist Darren Lewis thinks that a major overhaul is needed at Tottenham Hotspur this summer in one particular area of the team.
Tottenham have been going through a bit of a rough spell recently and currently find themselves on the outside looking in when it comes to European football in the league. And their task of qualifying isn't going to be getting any easier as they get set to face Manchester City this weekend.
Lewis was previewing their game at the Etihad on the talkSPORT Gameday podcast (12:56), and in his eyes explained why he fancied Pep Guardiola's' team to come out victorious, before hinting at how Spurs could go about fixing their problems:
"Spurs can't defend to save their lives and City are defensively at the moment invincible.
"I think that while Spurs have a mistake in them in almost every game. I can't see anything other than a City victory. I can't even make the case for Spurs getting a point out of this. Spurs need two new defenders in the summer. Until they get them, they'll continue to be a little bit of a defensive mess."
Will Spurs qualify for Europe this season?
Yes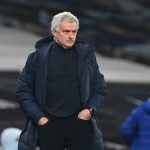 No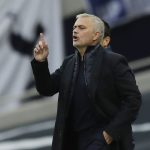 TIF Thoughts on Darren Lewis' comments about Tottenham Hotspur this summer
When you consider that Spurs have managed to concede the second-fewest goals in the league this season, Lewis might be in danger of being caught up in the moment after they conceded five in their recent game against Everton in the FA Cup.
Indeed, the criticism pointed at Mourinho is that he's usually too defensive in his play and needs to be more attack-minded. So Lewis might be focusing on the wrong end of the pitch. Could the defence improve? Of course it can, and they would have to if they want to get to Manchester City's levels who have only conceded 14 this season.
But it shouldn't be seen as the priority for Spurs at the moment.