Tottenham Hotspur fans have been reacting to claims made by journalist Darren Lewis about the club and their spending habits.
Spurs are in a bit of a bad place right now. They are very much on the outside looking in when it comes to finishing in a European spot in the league, and their recent defeat to Manchester City, in which they only had 40% possession, had less than half the total shots and half the shots on target of their opponents, shows just how far off the pace they are compared to some of the big boys in the league.
And speaking on TalkSPORT, Mirror journalist Lewis thinks that a lack of spending, at least compared to the other sides near the top of the table has really hampered their chances of being serious contenders in the future, describing their level of recruitment as 'piecemeal'.
A selection of Spurs fans whole-heartedly agreed with his comments, using them as a catalyst to turn on chairman Daniel Levy, well-known for his reluctance to spend big and chastise him for what the club has turned into under his tenure:
"Darren, you're 100% correct. But, you need to go further and question the true intentions of the board, Chairman and owner. You need to question the inability of our recruitment team who appear unable to identify players who'll improve us and also their sub-standard acquisitions"
"I'm a spurs fan and 100% agree. Too much dead wood at Tottenham right now. People can blame Jose all they want but the main problem is the team."
"This is spot on from Darren, Jose needs to take some responsibility but at the end of the day these players are poor apart from maybe 5/6 . Levy needs to sell or invest properly no inbetween."
"Spot on!! Open your eyes spurs fans….. everyone is saying it! Levy, Hitchen and the owners are letting the club down! And before you say but we are well run…. we are not well run anymore… we are in fact being run into the ground! Big debt, poor squad… no trophies"
"Darren, you are 100% correct. The problem is that ENIC won't invest properly in the first team. Jose is being set up to fail."
Do you think Daniel Levy cares more about money than the team?
Yes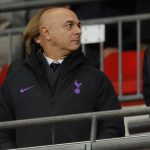 No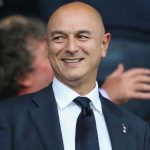 Lewis is backed up by the numbers, because whilst Spurs have spent big in recent years, their net spend just hasn't matched the spending of the big teams. Indeed, they've even been outspent by clubs like Wolves and Aston Villa who have both been in the Championship recently, so they are in danger of being left behind unless something changes.