TalkSPORT host Adrian Durham has slammed the Tottenham Hotspur board for their appointment of Jose Mourinho.
At the start of December, Spurs were top of the table and potentially on course for a quadruple, with the league, FA Cup, League Cup and Europa League all within their grasp. However, they find themselves 9th in the table and out of the FA Cup, with the Portuguese head coach reportedly under pressure in north London right now following a rather terrible couple of months at the club.
And as heard on the TalkSPORT Daily Podcast, Durham appeared to claim that Mourinho's track record not just this season, but over the past few years, made it pretty obvious that this wasn't going to be the right appointment from the very start.
He said: "It's 10 years since Jose Mourinho won a Champions League, it's nearly 10 years since he won a title anywhere. The theory is that this is the guy who – I thought that Spurs were getting rid of Poch and bringing in somebody who was going to turn a Champions League final into a Champions League win, turn a top-four established place into a title win, I thought that that was the mentality. But have they brought in the wrong man?"
Do you think Mourinho has lost the dressing room?
No, not yet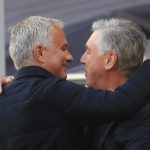 Yes, they have stopped playing for him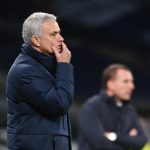 TIF Thoughts on Adrian Durham's comments about Jose Mourinho…
There is some truth to what Durham was saying, although it is only six years since he won the league with Chelsea in 2015. Mourinho, whilst still a 'serial winner' given his track record of delivering trophies wherever he goes, just doesn't seem to have that ability to take a team 'over the top' like he has in previous jobs.
However, it is still rather early to start dismissing Mourinho whilst there is still a chance of some level of success this season at Spurs. If he were to win both the League Cup and Europa League, securing two trophies and Champions League football for 2021/22, then that would still surely go down as a successful season.
Not the most successful considering what they could have had, but still a special one. And if he can be the man to end their infamous trophy drought, that might just be enough to buy him more time to get his groove back and take them to their next step.