Plenty of Tottenham Hotspur supporters have reacted to Jose Mourinho's claim that he could win a league title with the club, despite being under pressure at this moment in time.
Spurs have lost their last three matches in the Premier League, and are 14 points adrift of league-leaders Manchester City after 21 matches in this year's campaign.
It has recently been reported by the Daily Mail that some of the first-team squad aren't content with Mourinho's tactics, with the Spurs boss coming under pressure from some sections of the club's supporters after a poor run of form.
Speaking in a recent press conference, via Press Association journalist Jonathan Veal, admitted that he puts pressure on himself constantly, and doesn't need to be pressurised by anyone else.
"I put pressure on myself every day. I don't need others to put pressure on me. I put pressure on myself every day."
Mourinho then went on to question when Spurs last won a league title and felt as though he could win them one in his time with the London-based side, despite being under pressure.
"Maybe I can give them one."
Mourinho's side are set to return to action on Sunday afternoon, when they host relegation-threatened West Brom, as they look to end their three-game losing run in the Premier League.
Is Mourinho the right man for Spurs?
YES, 100%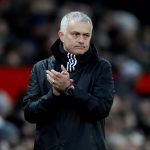 NO WAY?!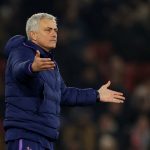 A number of Spurs supporters took to social media to react to Mourinho's comments that he could deliver the club a league title in the future. And many were left blasting his "delusional" remarks, as a result.
Take a look at the best of the reaction from Twitter below…
"With this approach and style I am in doubt."
"Mourinho is delusional for saying all this."
"Delusional."
"This has shades of late-stage Utd"
"He's FINISHED I hope"
"He's crazy"
"He's on the ropes"
"He is deluded if he thinks he can win the league playing this awful negative football, he would have to actually try and score some goals to win the league #COYS"
"He's cracking. Going same way he did at United, the press will push n push he will some silly things in next few weeks I bet.."
After a run of three straight league defeats, these comments do Mourinho no favours in winning back the Hotspur faithful baying for blood. Although, the north Londoners do have a Carabao Cup final on the horizon and still remain in all other cup competitions.